A Taranaki composting company, at the center of a renewal dispute, is on a 20,000-ton heap of contaminated waste that can take up to 40 years to safely break down.
According to a report by the regional council, Remediation NZ has stopped composting at its Uruti site in about 10 years and has instead been storing waste.
Remediation NZ is part of the Revital Group, which produces compost and vermiculture products – many of them biogro-certified.
It aims to renew the consent to discharge into land, water and air, which expired about two years ago.
In Uruti, various types of waste – including oil and gas drilling chips and drilling fluids – can either be composted or used in worm farming.
However, one damn report from the regional council said that only worm manure has left the site for the past decade.
"Almost all of the other material received on site over the past 10 years, including unauthorized material (but also approved organic material that might otherwise be composted), was dumped in the pool, mixed with fillers, and then stored.
"As a result, the inventory is now greater than 20,000 tons.
The report says that this material does not meet the minimum standards even after 15 years of composting.
"This has resulted in what is referred to as the 'legacy' issue in Remediation NZ's application due to its association with drilling activities, has been unable to sell this product off-site.
"It also means that other than vermicast, no salable compost has been produced by the site in the last 10 years."
Sarah Roberts of the environmental lobby group Taranaki Energy Watch was grateful that the site stopped accepting oil and gas waste in December.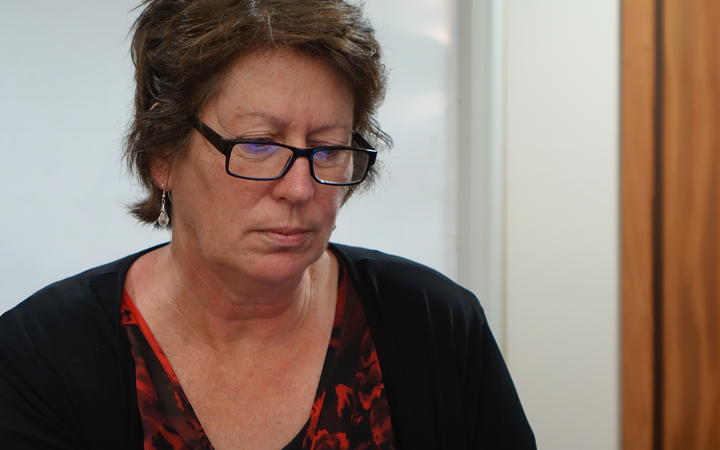 However, she warned that the 20,000-ton supply may just be the tip of the iceberg.
"Conservatively, 40,000 cubic meters of drilling material came in, but for four or five years the council stated that very little records were made, so the whole process of our submission is really trying to find out what happened to it and what will happen to it?
Sarah Roberts reckoned on closer inspection that the Remediation NZ site looked less and less like a composting facility.
"I think if you really looked at this pile of drilling cuttings – over 20,000 tons – you'd start to think that this might look more like a landfill than a composting facility.
"And if there is no way we can deal with it at the moment, it must be safely contained."
The waste supply releases chemicals such as chloride and nitrogen and has problems with rainwater runoff and odor emissions.
Sanierung NZ is now proposing to distribute smaller amounts of 500 tons per year as a soil improver on site.
At this rate, assuming it meets the Council's terms in advance, it will take 40 years to collapse.
Response from the company
The company invited RNZ to visit Uruti's website, but later withdrew the invitation and declined to be interviewed.
In an email, its sales manager, Mark O'Neill, said the company and its employees are environmentalists.
"We are eliminating waste that doesn't just disappear because a group of so-called eco-warriors decides to do so. This waste must be treated to make it safe for the environment.
"We have a consent that is strictly adhered to – the water is tested almost every day and the ridiculous air consent is being exploited by a group of locals who want our operations to shut down."
Remediation NZ has violated consents in the past and was the subject of eight incident reports, three mitigation and six violations between October 2020 and January 31 of this year.
When the consent was renewed, more than 20 public statements were received, 13 for and 10 against.
Supporters include the New Plymouth District Council and companies like Fonterra, Tegel, Wastemanagement and Environwaste, who argue that Remediation NZ offers a sustainable waste disposal option not available anywhere else in Taranaki.
The Council's report recommends that the consent be extended for seven years under various conditions.
The approval renewal hearing will begin next Wednesday.